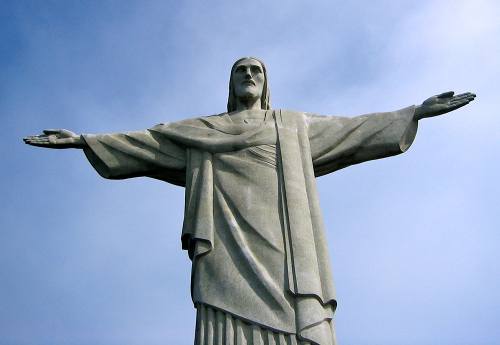 (Photo Copyright Terrah Lozano – Rio de Janeiro, Brazil)
Before I get into the heart of this post, I wanted to provide you with a compelling reason for reading this article. I mean, Why should you listen to what I have to say? Why I am telling this story? Why does this matter to you?

Because by listening to what I have to say on the importance of learning how to learn, I hope you acquire the confidence to do it yourself.
"Great ambition and conquest without contribution is without significance; what will your contribution be?" – quoted from the film "The Emperor's Club".
The question on the table is, What will your contribution be? What is it you want to do in your life?
After thinking about it, just learn it and do it!
And if you think you are not smart enough to do this, as the prolific inventor Thomas Edison once said, "Intelligence is 1% inspiration and 99% perspiration." I can tell you from my own experience, most of my success can come down to pure hard work backed by research, trial and error.
Everyone could be destined for greatness if they would just realize their potential.
And, this potential can be achieved through learning the importance of learning how to learn. Whatever you want in life, go after it with confidence in your abilities. Achieve what's important to you. The hardest part is taking the first step. Where you are weak, shore up your weaknesses. Through education, determination, and perspiration, you can learn to achieve anything.
How else do you improve yourself if you don't do the work? No one else will do it for you.
For my part in this contribution, I would say that I have achieved a great many things in my life. Not everything is what I would have hoped to have achieved. But at the time, it was what I was doing, I did it, and I learned from it.
Now my perspective has shifted even more towards meaning and contribution. I feel as though I have the foundation beneath me now because of my experiences. I am now pursuing success from a multi-faceted approach and not just thinking about how to make a buck.
Please don't misinterpret me.
I have never been a person that will do anything for a buck. I have high personal integrity. My point is actually that I am now approaching making money from a perspective of purpose rather than merely earnings.
There is so much I want to do in this world by helping others that I, and you, must have some money in order to do. (especially if you approach the world from a state of abundance, but that's a whole other article.) Of course we must also volunteer our time, but it is also nice to be able to give away money to those less fortunate.
So, here's a story that I hope helps you find your potential and provides guidance to seek out your own path.
I went to inner city public schools. During those years, I would always go to my teachers to ask them if they were preparing me for college. I was so afraid they were not. I had no idea what college was going to be like.
Then, I went off to college, which was night and day from where I went to school. It was a very structured, expensive private college as compared to the inner city public school I went to (and most public schools are perceived to be inferior.)
I learned then that the fear I had of not being prepared for college was unfounded. This was because I had already put in the hard work to prepare myself. No one had really ever clarified that for me.
Another point that was not clarified was to go after your passions.
So, I arrived at college over-prepared but under-inspired.
I was at an expensive private college preparing to do the same thing I was always told to do: read books, write papers and take tests. Whoopie!
Don't get me wrong, of course there is tremendous value in going to school. School is necessary because it gives you that piece of paper that society deems important to get a job.
But most importantly, you learn how to learn and it gives you the tools to continue learning long after you get that degree.
During school, however, this principle of learning how to learn and focusing on your passions gets lost. We become so fixated on what job we will have or always looking to some intangible end like, "Are we there yet?" "Are we finished with school, with reading, with learning?"
The fact is we will never be there yet. We will never be finished. Because you will always be learning. That is the beauty of life.
I just wish that our education system would do more to inspire people to go after their passions so that they may contribute in a way that is congruent with their hearts.
And, there are also other paths of learning other than schools.
For me, I was always seeking a higher purpose for myself. I was always looking for a way to help my family and contribute to society. That expensive year of college taught me a great lesson, I already had most of the tools I needed because of my preparation.
So, what did I do?
After that first year, I came back and I took down all the investing books I had purchased through book clubs throughout the years that I never read up until that summer. Then with that education, I implemented a mutual fund. I started managing my father's retirement accounts. In essence, I applied the self-education through action. (With this knowledge, I also later became a financial advisor.)
After taking a semester off to think, I decided to enlist in the U.S. Navy so I could make a difference and serve my country.
After quickly climbing the ranks in the Navy, I was accepted to an officer commissioning program that sent me back to college to study nuclear engineering. This time I went for a higher purpose, to serve my country.
While in the Navy, I continued on my personal and spiritual evolution. This led to me being honorably discharged from the Navy after 4 and a half years as a conscientious objector. (Some of my readers may not agree with this, but I hope you respect it. I stood up for and am living my beliefs. As John F Kennedy once said in a letter to a Navy friend, "War will exist until the distant day when the conscientious objector enjoys the same reputation and prestige as the warrior does today.")
And, this brings us to this website. This website is one such way I am hoping to follow the leading of my conscience to make a difference in the world.

So, what is the point?
I learned:
Liberal arts at Wabash College,

Business at IUPUI,

Nuclear Engineering and leadership in the military,

Spirituality from my own personal quest,

Financial advising through my own personal study,

And the list goes on and on…

Some of you will say," Well you got all this education."
No, what actually happened was that this education continued to re-affirm the belief I had learned during my high school years. And, that belief was solidified after that first year at Wabash. This belief was (and still is):

I can learn and teach myself anything and so can you.
Most of the time, I never went to class and I taught myself. Even nuclear engineering, I just read my books.
When I wanted to buy real estate, I read a book or sought advice and did it.
When I wanted to learn finances, I read a book or sought advice and did it.
When I wanted to learn how to be a better leader in the military, I read a book or sought advice and did it.
When I wanted to have better relationships, I read a book or sought advice and did it.
When I wanted to learn how to be a better financial advisor, I read a book or sought advice and did it.
When I wanted to be more spiritual, I read a book or sought advice and did it.
When I wanted to be more involved with humanity, I am reading books or seeking advice and doing it.
When I wanted to launch a successful blog that teaches the lessons I have learned, I sought the information and am doing it.
And, you get my point.
As I mentioned above, some of you may be throwing objections up in your head like, "I'm not smart enough," or "I can't do that."
Well, again, intelligence doesn't have much to do with it. Remember what Thomas Edison said, "Intelligence is 1% inspiration and 99% perspiration."
If you are willing to put in the work, you will reap what you sow.
Anything you want to learn or do in life, you can read a book or seek advice and do it.
Now go do it! You are destined for greatness!
Please interact and share using the features below.
Similar Posts: