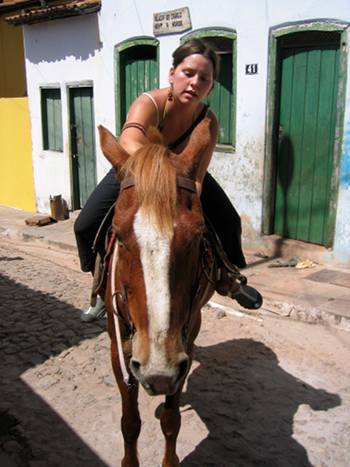 (Photo: Lencois, Brazil)
As Aerosmith so eloquently put it, we're "back in the saddle" again… and we're ready to rock it!
After taking a short sabbatical to move to San Francisco, have some rest and relaxation, and experience new things, we are back in the saddle bringing you fresh exciting new content here at InspirationTheRide.com.
This new content, as always, will be coming purely from our spirits and quest to help humanity live a fulfilling, rewarding, and extraordinary life. We are re-charged and have many ideas for varying forms of content we will be providing in the coming months that we hope moves and inspires you.
With our move to San Francisco, we have once again recreated our lives in the vision that we created for ourselves. In the process of our re-creation and re-birth, we have gained new insights for living that we want to share. We literally manifested every single aspect of our new life here. You can do the same! (as we mentioned in our vision binder article 🙂 )
With spring just a few days away, let us all be reminded of its essence signifying coming out of hibernation and into a period of renewal and change.
Let us use this period to live, laugh and love as if there might not be a tomorrow.
Thanks for all your support and we look forward to connecting with you soon.
(As an aside, the photo from above is a picture of Terrah taken in Brazil while she was traveling there for four months. You can read more about her experiences there in her popular article 13 Life Lessons Learned from My i-to-i Travel Experience.)
Similar Posts: